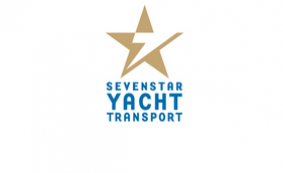 Sevenstar Yacht Transport (Asia)
27/F Alexander House, Chater Road, Central,
Hong Kong.
+852 5514 8029

charles@sevenstar-asia.com
Company Profile
Sevenstar Yacht Transport is the world's leading provider of yacht shipping services offering frequent sailings to an array of worldwide destinations and managing a fleet of over 120 independent carriers. The company is headquartered in Amsterdam, The Netherlands, and runs a global network with offices in the United States, the UK, Australia and Turkey, and agents in Monaco, Germany, Russia, New Zealand, Singapore, Hong Kong, Thailand, Malaysia, Indonesia, Mexico, Gibraltar and BVI.
In October, 2013, Sevenstar acquired DYT Yacht Transport (previously known as Dockwise Yacht Transport), headquartered in Fort Lauderdale, Florida, which specializes in the maritime transport of private luxury yachts and utilizes semi-submersible dock bays that allow yachts of any size to be safely and easily floated on and off as cargo, thus creating a perfect fit with Sevenstar's lift-on, lift-off yacht transport specialty. As pioneers and dedicated partners in worldwide yacht transportation, their goal is to make your yacht shipping experience be as smooth and simple as possible, while offering you the unbeatable service you deserve. Why not choose the most trusted names in yacht transport for your next passage?