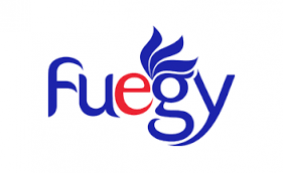 Fuegy Limited
Room 201, Wah Yuen Building, 149 Queens Road,
Hong Kong.
+852 5961 0208

wing.leung@fuegy.com
Company Profile
Fuegy is Hong Kong's premier bunkering and commercial fuel provider for the marine industry.
Founded by marine professionals and run by a knowledgable and friendly team of westerners and locals, Fuegy is the safest, most reliable and only quality controlled fuelling operation in Hong Kong.
Everything we do at Fuegy has been specifically tailored by marine experts to ensure maximum personal, vessel and engine protection:
The most Competitive Pricing in Hong Kong
Quality Controlled Bunkering
Sealed Calibrated Meter Guaranteeing Accuracy
Chevron, Shell, SinoPec, Euro V Diesel
(0.001% Sulphur Only)
Full Protection with West Marine Fenders and Anti-scuff Pads
Fuel Polishing and Filtration System on Primary Pump
Kittiwaken and Fuel Sampling, Destructive Seal
Fuel Bunkering DN, Documentation and Specs
Highly Professional Fuelling Protocol and Procedure
Trained Certified Crew and Highly Experienced Barge Captain
Commercial Mooring at Aberdeen
Invoicing, Credit Lines, All Major Credit Cards (Including Amex)
Ancillary products for our clients including Australian craft beer and high end snacks