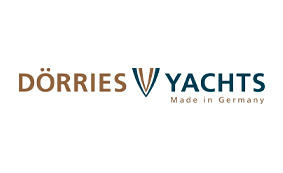 Dörries Yachts GmbH
Uhthoffstrasse 10,
Bremen,
28757,
Germany.
+49 47195151781

gwr@dorriesyachts.com
Company Profile
Dörries Yachts GmbH is a German yacht builder who specialize in the construction of luxury superyachts primarily in the total-length range between 37 metres and 100m +. The shipyard is known for their high-quality craftsmanship and attention to detail and the ability to build yachts that are competitively priced but nevertheless in a quality yacht owners may expect from a luxury superyacht 'Made in Germany'.
Today, acting in a network of expert companies Dörries Yachts founded in 2013, has been involved in several refits and conversions. Last year Dörries Yachts was able to secure the new build contract for a 114m luxury motor yacht. At present Dörries Yachts employs around 40 persons in sales, administration, engineering, and fabrication. Depending on the required scope of in-house engineering and manufacturing, this number will be constantly adapted to technical and commercial requirements.