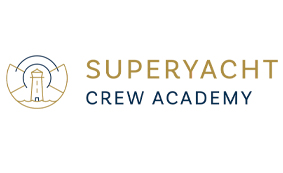 Superyacht Crew Academy
25a/ 5 Ponderosa Parade, Warriewood,
Sydney,
2102,
Australia.
+61299799669

greg@superyachttraining.com.au
Company Profile
Superyacht Crew Academy is a registered training organisation and industry leader, offering fully accredited courses to enable students to gain qualifications that take them anywhere in the superyacht world. Both International and Australian recognised competencies will place graduates into their dream positions within the superyacht or in the maritime industry across a range of roles and skills.
Superyacht Crew Academy courses are packaged with the required mandatory safety standards and extra skills can be added on. As industry experts the staff can help and guide students with course selection. Superyacht Crew Academy also operates as Sydney Maritime Institute which is a division of the Superyacht Crew Academy to provide training courses for people wishing to work on Australian Commercial vessels.
Superyacht Crew Academy was the first International Yacht Training partner in Australia. International Yacht Training Worldwide certificates are recognised by 25 governments worldwide, all major yacht insurance companies and by the Maritime Coastguard Agency of the United Kingdom (MCA). IYT can also provide course graduates with the Irish International Certificate of Competence recognised throughout Europe inland and coastal waterways.