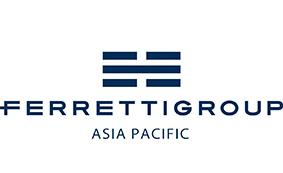 Ferretti Group APAC LTD
Room 3408, Gloucester Tower,,
Hong Kong,
1111,
Hong Kong.
+85264613121

crystal.qian@ferrettigroup.com
Company Profile
New APSA Member: Ferretti Group Asia Pacific Ltd
Ferretti Group is the world leader in designing, building and marketing luxury motor yachts. The Ferretti Group's exclusive portfolio consists of some of the most prestigious brands in the world including: Ferretti Yachts, Pershing, Itama, Riva, CRN, Custom Line and Wally.
Ferretti Group yachts are distinguished by their excellent quality, safety, performance at sea, and design. Each brand in Ferretti Group has its own unique charm which makes it immediately recognizable. Ferretti Group's global presence throughout Europe, the Americas and Asia Pacific regions are supported by a sales and distribution organization with an exclusive network of 52 carefully selected dealers and yacht brokers who market our luxury yachts for sale in over 80 countries.

Ferretti Group Asia Pacific services the markets from Japan to Australia/New Zealand with its sales and service centre headquarters in Hong Kong, as well as several representative offices and sales centres in Shanghai and other locations in China, as well as dealership presences in fourteen countries.