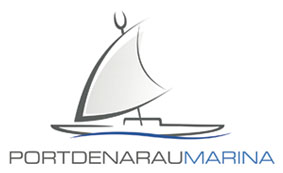 Port Denarau Marina
Denarau Island,
Nadi,
Fiji.
7075650

cynthia@denaraumarina.com
Company Profile
Only 20 minutes' drive from Nadi International Airport, Port Denarau Marina is Fiji's premier marina facility. As the hub of the integrated Denarau Island Resort, Port Denarau Marina is the gateway to exploring our idyllic sun-drenched tropical isles of Fiji's West Coast.
Port Denarau Marina is a Port of Entry which allows us to clear vessels into the marina. Provisioning is easy – with a supermarket, pharmacy, and bakery at the end of the dock and Nadi and Namaka only a short bus or taxi ride away. The marina is walking distance to several international hotels, offering a vast array of recreational pursuits including an international 18-hole golf course – not to mention, being part of the largest retail/restaurant complex in the Nadi area.
Port Denarau is ideally positioned to provide a stopover for rest, recreation, and provisioning during your cruising of the Fijian Islands. The fast-developing marina complex is the centre of yachting activity in Fiji. Located on Denarau Island, it is accessed through a well-marked channel that is 5 meters deep at zero tide. The marina is well-protected from all weather. The basin contains 56 fully serviced berths and 16 swing moorings including 20 berths capable of taking superyachts up to 85 meters in length. The marina has a swipe card access restricted area that provides vessels with on the dock utilities. Water, high speed reticulated fuelling, single and three phase 50hz electricity and WIFI are all available at the dock.
A publicly listed company, the complex has a comprehensive marine service and haul out facility including a 50 tonne travelift, forklift services, a hardstand area, short- and long-term boat storage, dry stack facilities and marine workshops.
Services based on-site within the marina complex:
Haul out & Hardstand • Riggers • Refrigeration • Mechanics • Electronics • Marine Chandleries • Painting and Antifouling • Sail and Canvas Maker • Stainless Steel Fabrication • LPG & Dive bottle Refill • Storage Facilities • Laundry • Engineering/ Welding Workshop • Hydraulics • Outboard/ Jet ski Repairs • Aluminium fabricators and Boat Builder • Yacht Agents • Fibreglass Repairs
IMEL operates a floating dry dock business in Fiji with lifting capacity of 3500 MT.
Provisioning and other supplies for superyachts are easily imported from New Zealand and Australia on a regular basis; however, it is worth noting that many Fiji suppliers especially near Nadi can meet such demands with very capable ship repair experts.
Adjacent to the marina, you will find the well-appointed Port Denarau Commercial and Retail Centre of approximately 10,000m2 comprising 32 retail shops and 28 commercial premises including a well-stocked supermarket, bakery, bottle store, bank, money exchange, pharmacy, clothing, and souvenir shops as well as a wide range of bars and restaurants. There's a doctors clinic based on the island.
Port Denarau Marina was the first marina in the South Pacific to be accredited Level 3 Clean Marina and Fish Friendly status by Marina Industries Association (MIA) and have incorporated Best Management Practices in their facility being the first and only marina to have black water pump out facility, solar panels, rubbish recycle program, oil recycle facility, water filtration and treatment plants.