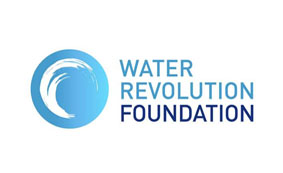 Water Revolution Foundation
Diemerzeedijk 27-A,
Amsterdam,
1095 KK,
Netherlands.
+31 20 290 00 63

info@waterrevolutionfoundation.org
Company Profile
Water Revolution Foundation is the first independent, international, science-driven, non-profit organisation started from within the superyacht industry that aims to neutralise our ecological footprint and takes action to preserve the world's oceans.
Mission: Water Revolution Foundation's mission is to drive sustainability in the superyacht industry through collaboration and innovation, leading the way towards neutralising its ecological footprint and preserving the world's precious oceans. Healthy oceans are not just vital for the future of the superyacht industry, they are crucial for the planet's wellbeing.
Opportunity: The superyacht industry is the perfect breeding ground to trial, test and perfect new sustainable solutions. This is thanks to our affluent clientele who have the resources to drive sustainability, and the many skilled craftsmen, engineers and architects who are not afraid of pushing the boundaries. Now is our opportunity to build a sustainable yachting industry that is future-proof and attractive to the next generation of clients.
Approach: Water Revolution Foundation takes a constructive and collaborative approach that is aligned with the international scientific and institutional agenda. By providing the superyacht industry with tools, knowledge and best practices, Water Revolution Foundation will be the central platform facilitating the shift towards the neutralisation of our ecological footprint and conservation of our precious oceans. The Water Revolution Foundation aligns the superyacht industry with the strategic approach set by high-level international bodies including the United Nations and UNESCO.