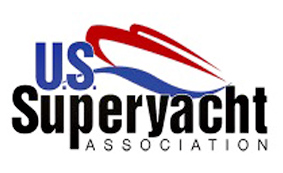 U.S. Superyacht Association (USSA)
757 S. E. 17th Street,
# 662 Fort Lauderdale,
FL 33316,
United States.
+1 954-608-6966

kitty@ussuperyacht.com
Company Profile
The U.S. Superyacht Association (USSA) is a non-profit trade association whose mission is "To promote and support the U.S. Superyacht industry and its members worldwide through advocacy, marketing and education."
The USSA is made up of a variety of businesses across the United States and around the world that represent thousands of jobs and tremendous economic impact on our economy. We need a strong unified voice to protect the superyacht industry.
WHAT ARE THE OBJECTIVES OF THE USSA?
1) To promote the members' products and services through global representation and networking
2) To advance the superyacht industry in the United States
3) To serve as a coordinated advocate on major issues affecting the industry
USSA has continued to work hard to provide its members with the following benefits that have positively impacted their businesses and ensured that even during this crisis their companies are deemed "essential" and are well represented within the industry:
Regular communication on legislative and regulatory issues affecting the US superyacht industry.
An enhanced advocacy campaign working to protect Members interests in Washington.
Complimentary access to critical OSHA mandated OSHA 10 Maritime, Hazardous Materials Safety and Security HASWOPER Awareness Training (New for 2021)
Access to USSA generated industry data
Enhanced social media focus on USSA initiatives and members
401k plan and new group and individual healthcare insurance – Independent contractors will now also be able to take advantage of these plans! (New for 2021)
Short and long term disability plans (New for 2021)
Exclusive USSA member promotional discounts with SuperyachtRadio.com advertising to thousands of key industry leaders worldwide ($500 value)
Exclusive member-only discounted access to professional videography development with "Between Two Yetis" ($500 value)
Interactive USSA website with searchable database