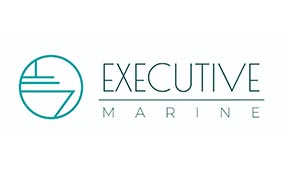 Executive Marine
2 Owen Pl, Hamersley,
Perth,
6022,
Australia.
+61(0) 412835734

alan@executivemarine.com.au
Company Profile
New APSA Member: Executive Marine (Australia)
Executive Marine is an accomplished marine management specialist group with international experience in providing advice and services to government, commercial and private clients. Founder and CEO, Alan Hagg says that the company's expertise covers crew and vessel management, high value construction and project commissioning, paired with knowledge in financial management, commercial, sales and resource leadership that makes them a competitive industry leader, with a reputation to match. Their ability to manage professional working relationships with diverse stakeholders, sets them apart and is imperative to their business success. Executive Marine places Western Australia firmly on the superyacht world stage and is backed by a wealth of knowledge and three decades' experience. The company has been allied with superyachts and commercial vessels from around the world, boasting a selective clientele from Europe, Australasia, Middle East, and the USA.