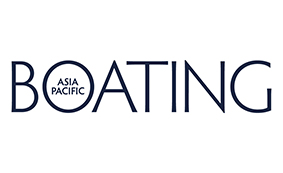 Asia-Pacific Boating
8 Wa In Fong East, Sheung Wan, Hong Kong,
Hong Kong,
Hong Kong.
+852 96809814

GRACE@TWO2.PRESS
Company Profile
Asia-Pacific Boating (APB) is the leading source for news and features on luxury yachting, and marine conservation in Asia-Pacific. In print and online, Asia-Pacific Boating delivers timely breaking news and in-depth feature articles to an engaged readership of yacht lovers, marine industry insiders and lifestyle advocates. While continuing to feature beautiful yachts, part of Asia-Pacific Boating's mission is to become a leading voice for marine conservation, with a focus on biodiversity, the marine lifestyle and tourism.
Online: www.asia-pacificboating.com
Timely breaking news, trending topics, events and industry buzz
Business registry (Directory) and yacht listings (For Sale & Charter)
Weekly news EDM, regular social media updates
Print: bimonthly magazine
In-depth feature articles, interviews, expert guest columns
Keen focus on ocean health, 'blue economy' and marine lifestyle
Published in Hong Kong, distributed across Asia-Pacific and Greater China
In its relaunch Asia-Pacific Boating unveiled a new editorial direction and a revamped design in its first issue published under Two2. Creating an integrated media platform, in which each element (print, website, social networks) plays a complementary role.
APB are ramping up our coverage of marine conservation and clean technology in boating in our dedicated "Blue Planet" series of articles. APB are adding new material that focuses on the "blue economy" – the interrelated businesses connected to the ocean and a key part of Hong Kong and Singapore's economy and source of wealth.
Our purpose is to inspire a new generation of marine adventurers to embrace the endless blue horizon and it's limitless beauty. By focusing on marine conservation and the yachting lifestyle, we aim to reach an even broader audience of yachting and marine life lovers, who are also interested in philanthropy.
www.asia-pacificboating.com