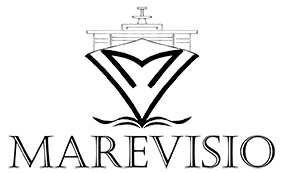 MAREVISIO CO. LIMITED
16 luhuitou Rd,
Sanya,
572000,
China.
86 18808998617

gz@marevisio.com
Company Profile
Marevisio is the result of decades of experience in the marine field. It was first created in Hong Kong in 2018 and established in the Hainan Free Trade Zone in 2020.
Vision: Marevisio is unique in that it combines western expertise with a deep local knowledge. Our aim is to bridge the cultural gap between operators, yacht owners and crews and produce seamless and hassle free relationships.
The company was founded by Godfrey Zwygart, who has been influential in Asia's yachting circles for decades. Zwygart is a former Navy Officer and mega yacht captain with a profound understanding of Chinese culture and society. With a proven track record (Platinum Gold Anchors accreditation, numerous awards) Marevisio focuses on design and development of high-class international yacht marinas in Asia, superyachts management and supervision, as well as staff and crew training for superyachts. The company offers modular, adaptable solutions to marinas and yacht clubs for new projects, upgrades, audit, etc. We also offer unique custom-tailored courses to enhance the quality of services on superyachts (technical, service, etiquette, wine & spirits, etc).