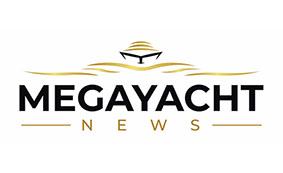 Megayacht News
135 Minnisink Road Totowa,
New Jersey,
07512,
United States.
+1 (973) 890-2320

dbyrne@megayachtnews.com
Company Profile
MegayachtNews.com is the first, and only, independent website devoted to educating American luxury-yacht owners and buyers. We help these savvy consumers and their representatives make better-informed decisions when it comes to commissioning and using their yachts. Equally important, from day one in 2007, MegayachtNews.com has only published all-original content, for real stories of real interest. Articles focus on the leading builders, designers, marinas, cruising destinations, and more.
MegayachtNews.com enjoys monthly traffic of more than 57,000 page views.(* source: Google Analytics, September 2019)
It is often cited by Vanity Fair, The Sunday Times, CNN.com, Forbes.com, and others. (See "MegayachtNews in the News" for more.) Additionally underscoring its strength, MegayachtNews.com has forged relationships over the years with other media. These include Yachting Pages Media Group, which specializes in products and services for the superyacht industry. From 2014 through 2015, we partnered to share editorial contributions across our multi-media platforms. Furthermore, from 2010 to 2012, Superyacht Business magazine syndicated articles from MegayachtNews.com for its weekly e-newsletter. A few additional articles were also syndicated on Yachting magazine's website on a monthly basis in 2012. And, through most of 2010, the full daily MegayachtNews.com feed was syndicated by YachtWorld.com and Boats.com. Ours is the only website—indeed, the only media outlet of any kind—to enjoy all of these relationships.
MegayachtNews.com is a longtime member and supporter of the International Superyacht Society and U.S. Superyacht Association, the two most prominent trade organizations in the large-yacht industry. Editor Diane M. Byrne has been on the Board of Directors for the U.S. Superyacht Association since 2017, and was on the board for the International Superyacht Association from 2010 through 2018.
Furthermore, in 2017, we became partners with Sempre Avanti. Meaning "always moving forward," Sempre Avanti is a nonprofit 501 (c) 3 organization whose mission is to provide support to all Italians: individuals, businesses, organizations, and associations, both in the US and Italy. As a resource center, Sempre Avanti provides a multitude of services and develops strategic alliances that not only benefit both parties, but also enhance their shared culture and heritage, to move Italians forward. Our editor is the proud granddaughter of a Sicilian immigrant.
Most recently, since 2020 MegayachtNews.com has been a Supporting Organization for She of the Sea, which supports and promotes diversity and inclusion across all sectors of yachting.
CONTACT THE MEGAYACHTNEWS TEAM
If you represent an industry company and wish to send us press releases, you may send an email to info@megayachtnews.com.