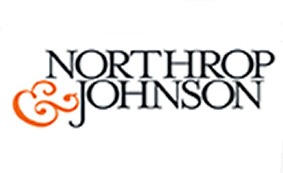 Northrop & Johnson Asia-Pacific
199/111 MOO 6,
PHUKET,
83110,
Thailand.
+66818913367

josh.lee@northropandjohnson.com
Company Profile
Northrop & Johnson's Asia-Pacific offices offer charter services, both charter retail and charter management.
The Asia Pacific's charter division is based in Northrop & Johnson's Phuket, Thailand, office, which is located in the heart of Asia's most pristine cruising grounds. Charter Broker and Manager Lies Sol will head up the Asia Pacific charter team. Her wealth of local cruising knowledge, incredible network of contacts and many years of industry experience ensure she is the region's preeminent source for all things charter and the best person to manage yachts in the Asia-Pacific area as well as assist clients in planning their dream luxury charter holidays in the territory and beyond.
Northrop & Johnson's Asia-Pacific operation is a mainstay in the region. We are delighted to offer our clients charter services in addition to the sales, brokerage and new build services already available in the area. Northrop & Johnson is a truly global yachting firm and is dedicated to serving our clients in every possible facet of their yachting experiences.
For more information on Northrop & Johnson Asia Pacific's new charter division, please contact PR@NorthropandJohnson.com.
For more information on chartering in Asia or on charter management in the Asia Pacific region, please contact Lies.Sol@NorthropandJohnson.com
Consultancy
Insurance
Yacht Management
Charter & Sales Brokerage