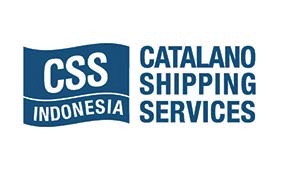 Catalano Shipping Services Indonesia
Blok 2, Sunset Road 105, Seminyak, Kuta Utara,
Bali,
80361,
Indonesia.
+628113400668

richard@catalanoshipping.com
Company Profile
Worldwide Coverage. Local Expertise.
Inspired by the unlimited possibilities of the world's largest archipelago Catalano Shipping Services and the A-Gents network have provided the highest levels of service to superyachts throughout the Mediterranean for decades. The next logical step was Indonesia: the world's most diverse and untouched cruising destination. The final frontier. The Ring of Fire. A land beyond time.
To cover superyachts through15,000 islands, 3 time zones and 600 airports requires an experienced team and Catalano Shipping Services Indonesia has put together the most accomplished and experienced team with decades of combined experience in the country and region.