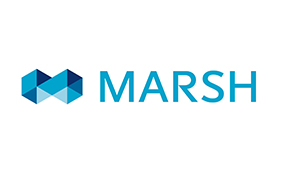 Marsh JLT Specialty
Suite 3402-3406, 34/F & 33/F, One Taikoo Place, 979 King's Road, Quarry Bay,
Hong Kong,
Hong Kong.
+852 2864 8918

tom.chan@marsh.com
Company Profile
Maritime and logistics industries are not exempt from today's unprecedented levels of global uncertainty. Increasing environmental standards and industry regulation, coupled with technological advances and use of big data, are accelerating the velocity and convergence of risk. Novel and unexpected risks such as pandemics, supply chain shocks, cyber threats, and backlogs caused by delays worldwide add to the disruption faced by maritime and logistics companies.
This changing global landscape necessitates swift adaptation by ship owners and operators, managers of ports and terminals, and cargo and logistics service organizations. These businesses also must contend with insurance markets' sharp reaction to losses, which is driving price, reducing cover, and making claims resolutions more complicated.
With the right guidance, insurance programs, and risk mitigation strategies, maritime and logistics companies can skillfully navigate the changing risk landscape to minimize losses and liabilities, and exploit opportunities for future-proofing growth and resilience.
We have the scale, scope, and market presence to solve almost any risk problem facing your organization. An increased demand for Jones Act compliant vessels, driven by the growth of offshore wind and general supply chain concerns, has given rise to new investment in shipyards and long-neglected infrastructure projects. However, industry leaders must also contend with a series of historic and emerging risks including an aging maritime workforce, rising freight and fuel costs, redeveloping brownfield sites, managing hazardous materials, preparing for decarbonization in shipping, and the growing threat of cyberattacks.
A comprehensive approach to risk management is essential for organizations to ensure they are prepared for a continuously evolving maritime sector. With over 100 years of marine expertise, our advisors will work with your company to minimize your risk exposures and navigate business-related challenges through our innovative application of industry-leading data, analytics, and benchmarking.