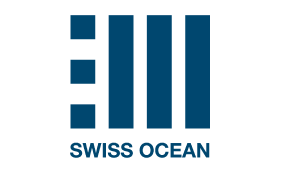 Swiss Ocean Yacht Management
Columbia House, 21 Spyrou Kyprianou Avenue,
CY-4042 Limassol,
CH-8853,
Cyprus.
+49 174 24 39 961

lh@soym.ch
Company Profile
Swiss Ocean is a luxury yacht asset management service company.
Founded in Switzerland in 2012, Swiss Ocean is part of Columbia Ship Management since 2017.
Being global and local, Swiss Ocean remains a boutique company, operating from offices in Sion (Switzerland), Limassol (Cyprus), Hamburg (Germany), Antibes (France) and Singapore.
A superyacht is the ultimate luxury. It also needs to be managed responsibly and efficiently.
That's our mission: bringing commercial rigour and exemplary service to the world of superyachts.
We can manage every step, from the specifications of your yacht, through the build and recruitment, all the way through the maintenance and voyage planning. We bring in experts, techniques and innovative technologies from across industries – from hospitality to hybrid propulsion – so the experience on-board and ashore is unparalleled, and the finances are watertight.