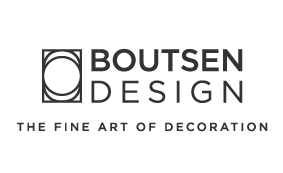 Boutsen Design SAM
40 Rue Grimaldi,
98000,
Monaco.
+377 93 30 84 46

daniela.boutsen@boutsen.com
Company Profile
Boutsen Design, based in Monaco, was founded by Daniela Boutsen to provide a comprehensive decorating, interior design and refit service to create the client's dream environment on board and at home.
Daniela perfected her craft in the demanding Business Aviation industry in the VVIP sector, decorating and equipping large private aircraft. Satisfied clients subsequently called on her for yachting and residential projects, which have evolved naturally with the company's growth, experience and success.
The projects vary in size and scale, from up-dating the tableware & soft furnishings, to more comprehensive New Build projects, which include furniture, artwork, carpeting, linens and light structural changes.
The global nature of their projects and client's locations have earned them an International reputation within this niche market segment.
The multi-national team is made up of over 14 professionals, each specialists in their field.
This past year was particularly busy with a multitude of parallel projects completed including 6 Superyachts and 2 Boeing Business Jets, both for Heads of State, to name a few.
A dedicated Logistics Centre handles quality control, as well as the receipt and shipment of each project's items
First consultations with the Principal are complimentary.