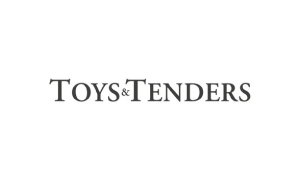 Toys & Tenders
Nieuwendammerdijk 526-M13,
Amsterdam,
1023BX,
Netherlands.
+31652892150

jiddo@toysandtenders.com
Company Profile
Toys & Tenders started as a high-end publication dedicated to the superyacht industry, focusing on the niche market of tenders, water toys and accessories. The yearly print magazine is complemented by a regularly updated online version. Combining the prestige of a luxury magazine with an exclusive distribution, Toys & Tenders media offer a wide variety of opportunities to showcase concepts and promote products towards a selected international audience of owners and professional buyers (captains, chief engineers, yacht brokers, client representatives).
Building on its strong expertise in tenders, chase boats and accessories, Toys & Tenders has evolved into an advice and consultancy company providing a one-stop-shop solution to yacht crews and owners for all their tenders and marine entertainment gear needs.
The team of experts at Toys & Tenders is highly qualified to advise and assist both private and corporate customers in defining and purchasing the right tender or water toy from any reputable brand, and provide the appropriate after-sales service for a hassle-free experience. In order to offer a wide range quality products, we have developed strong partnerships with the best tenders and water toys manufacturers all over the world.
With head offices in the Netherlands, sales & service points in Barcelona, Monaco and Florida, and the possibility to assist any customer worldwide within a short notice, the Toys & Tenders team is committed to provide bespoke and timely services to the most demanding international clientele:
Independent and bespoke advice
One-stop-shop for all tenders and water toys needs
Regular updates on the innovations in the field of tenders, chase boats and marine entertainment
Direct and fast handling for purchase, delivery and service, with simplified invoicing
Unique point of contact for warranty claims and after sales
Consultancy
Agency
Yacht Tender
Water Toys