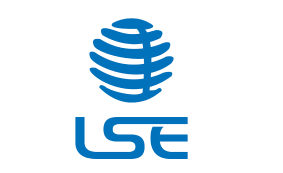 Labuan Shipyard & Engineering Sdn Bhd
KM 9, Jalan Rancha-Rancha,
Federal Territory of Labuan,
87031,
Malaysia.
+6087 451 888

enquiry@labuanship.com
Company Profile
Labuan Shipyard & Engineering Sdn. Bhd. (LSE), a subsidiary of Radimax Group Sdn. Bhd. and Sapura Energy Berhad, is a leading integrated solutions provider for both the marine and oil & gas industry in the Asia Pacific region. Established in 1972, our yard continues to offer clients with a wide range of reliable and quality services and facilities that are time-saving and cost-effective.

We are proud to be the first shipyard in Borneo to be accredited with the ISO Integrated Management System (IMS). This accreditation is a testament to our commitment of conducting our business in a professional and systematic manner that promotes environmental conservation, while ensuring the good safety of all our employees, contractors and visitors who are in our yard remains as our number one (#1) priority in all that we do. This is measured by our impeccable safety record. As of 2018, we have achieved more than 21 million accumulated man-hours worked without loss time injury (LTI), a truly admirable accomplishment. LSE was also awarded with a 5-star rating under the MIDES Competitiveness Rating For Enhancement under the Malaysian Ministry of Defence.

Our expertise are in shipbuilding, ship repair and maintenance, repair and overhaul (MRO) services for naval and paramilitary vessels, and engineering and fabrication of oil and gas facilities.
OUR EXPERTISE
Marine Shipbuilding & Ship Repair Services
Fabrication of Oil & Gas Facilities
Civil Engineering Works
Visit our website or email us today for more information about the services that we can offer you and your crew.