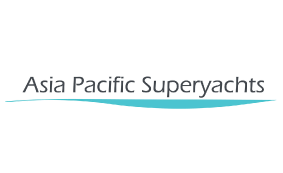 Asia Pacific Superyachts
86/24 Prabaramee Road Patong, Phuket, Thailand,
Phuket,
83150,
Thailand.
+66 819796320

gordon@asia-pacific-superyachts.com
Company Profile
Asia Pacific Superyachts (APS) is the leading Superyacht agency in the Asia and Pacific region, building longstanding relationships with clients, while understanding and anticipating their needs. The APS reputation in providing the very highest level of service to Superyachts from the APS 18 offices in 16 countries is unrivaled. Each office is individually owned, awarding owners and captains a tailor-made, personalised service.
The knowledge and experience in the Asia Pacific region guarantees each and every visiting yacht a unique and memorable experience. APS region teams' dedication and the experience of highly skilled staff help to make the owners captain and crew stay more enjoyable, giving the owner and guests a truly fantastic journey through Asia and the Pacific.
Branches in Asia Pacific have the highest amount of combined Superyacht services experience in the Superyacht industry and agent teams enjoy special and long-standing relationships with the various regions' Customs, Immigration and Harbour Departments, at times achieving the impossible. APS can arrange for all aspects of a visit from visas to berths to owner arrivals, all requests will be expertly dealt with by an experienced and professional team.
For more information and details visit www.asia-pacific-superyachs.com
Asia Pacific Superyacht agents: