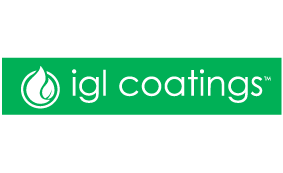 IGL Coatings
6 jalan para u8/103 bukit jelutong,
shah alam,
40150,
Malaysia.
+60107929888

sales@iglcoatings.com
Company Profile
IGL Coatings is the leading manufacturer and formulator of low and zero VOC high solids ceramic coatings.
Our product range includes multiple surface coatings, cleaning and maintenance for various surfaces including paint, glass, metals, plastic and fabrics.
Our specialty marine product, ecocoat marine is specially designed at protecting and enhancing the beauty of luxury yachts and liners. As the manufacturer of multi surface protectants, we have solutions for every part of the ship, from bow to stern. We protect what's important to you!
Our products cover a wide range of surfaces including fabrics, leather, glass, plastics, vinyl, paint and metals. Ecocoat Marine, is also zinc and plumbum free which is beneficial to the marine life and environment. In addition to being eco-friendly, our products are REACH Compliant, which means that our products do not contain banned hazardous materials.
We are the first in the industry to have our nano-technology audited and verified by Nanoverify (a collaboration between Nano Malaysia Berhad and SIRIM QAS International), our products certified by TUV Rheinland and is complaint with the REACH guidelines of Europe and a proud finalist in the Global Cleantech Innovation Programme (GCIP) in 2016.
For more details on IGL Coatings and how we can protect and enhance your assets, visit us at www.iglcoatings.com or email us now at marketing@iglcoatings.com for a free quote.
Notes:
REACH (Registration, Evaluation, Authorisation and restriction of Chemicals) is a European Union regulation, regulating thousands of substances, such as lead, cadmium and AZO colors.
The GCIP is a collaboration between the Global Environment Facility (GEF) and the United Nations Industrial Development Organization (UNIDO), and is the world's largest clean technology innovation and entrepreneurship support programme in developing countries and economies. Through a competition-based accelerator, GCIP promotes the development of a strong innovation and entrepreneurship ecosystem in each of the participating countries linking small and medium-sized enterprises and startups to global systems to leverage partnerships, markets and financing.