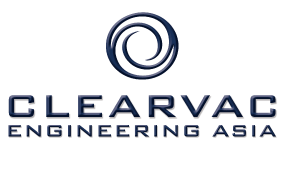 Clearvac Engineering Asia
20/78 Moo 2, Phuket Boat Lagoon, Ko Kaeo Sub-district, Mueang Phuket District,
Phuket,
83000,
Thailand.
+66 989 655 388

salesasia@clearvacinternational.com
Company Profile
Clearvac Engineering Asia provides services to all marine operators, Super Yachts, Cruise Ships, Oil & Gas and the Offshore sector. This includes Air Hygiene (HVACR), Waste Water Services, Tank Cleaning, Marine Engineering and Upholstery & Carpet Cleaning.
Air Hygiene
Clearvac offer a wide variety of Air Hygiene services to any number of ventilation systems. Carrying out these services are crucial to ensuring the systems are compliant with current Health & Safety, Industry Standard, Insurance Guidance and Regulations, keeping any air supplied to an occupied area to a compliant standard. In the case of the extract systems ensuring that any fire hazards are removed and providing a Clearvac certification for insurance purposes.
Our services include:
Galley Ductwork Cleaning - Grease removal & neutralisation of re hazard
Air Hygiene Risk Assessments - Evaluation of hygiene within supply & extract ducted systems
Ventilation Cleaning - Ensuring good indoor air quality is achieved for occupants of area served
Ozone Treatment - Eliminating Viruses, Bacterias, Mould and Odours
Disinfection Services - Keep microbiological growth to a minimum on all supply systems
Analytical Sampling - Carried out to ascertain hygiene levels from within ductwork
System Compliance - Following the above mentioned Air Hygiene services, appropriate certification is presented to conform with current industry standards
Air Purification
Clearvac's exclusive partnership with Vikand technology enables the group to offer it's clients green, FDA approved Air Purification services.
Do You Have These Problems?
Odours & Fumes
Odour and volatile organic compounds (vocs) intensified by closed in spaces.
Caused by grey, black water and galley fumes
Mould & Mildew
Mould and mildew problems develop in fabrics, carpets, duct work, and crevices.
Widespread in the marine environment
Increased by frequent opening and closing of doors and windows
Bacteria & Viruses
Airborne and surface borne pathogens multiply rapidly in enclosed spaces.
Brought in by visitors and guests
Fire Risk Removal
A Galley Extract System lined with grease not only creates the perfect environment for bacteria, but also increases the risk of fire. Health & Safety industry standards require regular cleaning of the systems.
Clearvac engineers will access the duct work via existing access doors or by installing approved ones. After a non corrosive degreaser is applied, the grease will be removed by a combination of steam, scraping, scrubbing & wiping. Hard to access areas are cleaned with rotary brushing cable fitted with special nylon coated wire heads. The galley extract fan will be removed (if possible), disassembled and cleaned.
A laundry extract duct clogged with dust & fluff doesn't allow the dryers to extract hot air efficiently. Worse still, an overheated dryer can lead to a fire. Once dust & fluff is removed from the dryers, Clearvac engineers will access the duct work which will be cleaned along its length as far as it's outlet to the extractor. An auxiliary portable extractor will be fitted at the outlet of the ducting which will help remove debris.
On completion of the works, along with a full photographic report of before and after condition, a certificate for compliance will be issued.
Fresh Water Pipework De-scaling
Delivering clean uncontaminated water to all facilities.
Lime or other salts are found in almost all water in their dissolved forms and it is lime scale which is responsible for hard water.
Depending on the amount of lime/calcium carbonate, dissolved carbonic acid and the temperature of the water, the minerals precipitate and start to crystallise, leaving deposits on surface areas. The deposits can reduce heat transfer in heat exchangers and lower the efficiency of the heating installation/cooling system quite significantly. Increased pressure loss and decreased ow rates are other symptoms associated with lime scale in a hot water boiler.
Build-up of calcium in pipes and plumbing fittings can cause them to clog, rendering them partially or totally dysfunctional. If the water has a high mineral content, it will take less than a month for the calcium deposits to build up in and around the pipes and plumbing fittings. Thus, the importance of cleaning the plumbing fittings and other pipes regularly cannot be over emphasised.
Clearvac's service provides both restriction free pipework and removes contaminants.
Black Water Services
The Clearvac method of de-scaling: Applying a unique, non-hazardous product paired with a specific non-intrusive procedure (determined by the Clearvac team specified by vessel size, time scale and job scope), Clearvac will effectively remove all hard scale deposits and return pipework back to new condition. The service will not affect business or sailing conditions and the vacuum system will be fully operational. There will be no disruption to passengers or crew.
Recommended by Evac
Grey Water Services
Clearvac Group service all Grey Water drainage systems with our newly formulated product; Eco Drain-away is a fast acting non corrosive drain cleaner which causes rapid decomposition of any organic waste matter. Eco Drain- away can be used on all Grey Water gravity systems such as accommodation & galley drainage, preventing health & safety issues and potential down time.
Rapidly decomposes organic & waste matter
Accommodation Grey Water
Galley Grey Water
Limited disruption
Marine Engineering
- Main Engines & Generators - Anodes - Plumbing & Pipework - Trim Tabs - Valves - Steering & Rudders - Shaft & Propeller Works - Stabilisers - Pumps - Fans - Air Compressors - Anchor Systems - Fuel Tank & Fuel System Repairs - Cranes & Davits - Hydraulics - Welding & Fabrication - Outboard Engines - Jet Skis - Haul Outs - Project Management