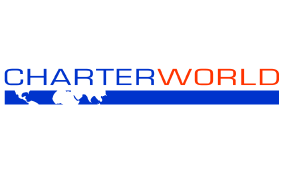 CharterWorld LLP
85 Great Portland Street,
London,
W1W 7LT,
United Kingdom.
+44 207 927 3315

world.reservations@charterworld.com
Company Profile
CharterWorld specializes in the finest yacht charters aboard the best yachts available on the market. A well- established yacht charter provider with a dynamic and knowledgeable team, CharterWorld is a next-generation company offering the highest quality service to its discerning clientele. Its expertise lies in organizing successful charter holidays on the vast majority of yachts available, while being able to provide unbiased recommendations of yachts from every owner, supplier and manager in the world. CharterWorld's valuable service is gratuitous and it is coupled with a friendly, positive and professional attitude of its employees.
In order to keep up to date with the latest in the superyacht industry, CharterWorld also runs it's successful news section, read and followed by industry professionals and yachting enthusiasts around the world. CharterWorld News focuses on bringing you up to date information, including the latest designs, important superyacht launches, luxury yachting events, the hottest charter destinations or the most exclusive superyachts cruising our oceans.
London: +44 207 193 7830
Florida: +1 954 603 7830
France: +33 (0)970 448 877
Sydney: +61 280 735 802
New Zealand: +64 3 669 2679